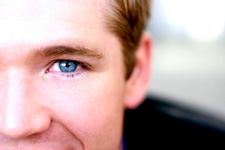 Custom-made solutions
Transformers and related products form the main body of Eti Elektroteknik's manufacturing activities.
So far we have specialized on dry type transformers varying in power rating from 2VA all the way to 1000 kVA.
In addition to wire winding capabilities from 50 microns diameter on, we can wind coils using foil (aluminum or copper), which results in lower costing transformers with superior dynamic strength. You can reach detailed information on this from our Technology page.
We also wind toroidal transformers between 50 and 1000VA and encapsulate in polyurethane or epoxy resin for high voltage protection. Although most transformers are low voltage types, two major lines are neon light and oil or natural gas burner ignition transformers with a typical high voltage output of 10kV and operating normally in short circuit mode.
Our main transformer customers cover electronic equipment manufacturers such as telephone exchanges, uninterruptible power supplies, battery chargers, welding machines, electrical panel manufacturers, ship builders (marine transformers), contractors for such works as railway, airports, highway illumination etc. Many of our customers regularly export our transformers throughout the world in their products.
We either manufacture according to customer design and specifications or work closely with the customer in designing and adapting our own prototypes to fit their needs. For these type of special designs please us our Special Transformer Inquiry Form and/or Special Inductor Inquiry Form.
Dry-Type Transformers

Eti Elektroteknik, manufacturing dry-type transformers since 1972, became a leader in its market through its innovative designs, following technological advancements closely and applying them, working with its customers intensively, thus helping to solve their problems and fullfilling their needs. more

Foil Winding Technology

Eti possesses technology allowing foils and wires of copper and aluminum to be welded in any combination of two by applying cold pressure. As a result, a copper wire can be welded to an aluminum or copper foil of as thin as 0,01 mm and bobbin's outputs can easily be connected to connectors. The resulting cold pressure weld causes alloying of the atoms of the two welded parts and thus results in good electrical contacts without the undesirable electro chemical reactions and corrosive effects between copper and aluminum. more